What is a Haybox?
In the past from about 1900 onwards, hayboxes were used to save fuel when cooking food. In its original form, it was a wooden box filled with hay, in which there was space for one or more cooking pots. The advantages of using a haybox were fuel savings, a more efficient use of the burners, avoiding burning and food more evenly cooked. The haybox and the food that could be made in it was written about in several cookbooks.
From a report of a haybox cooking class in 1900:
There were also some orphan girls who were going to leave the orphanage, and who were permitted by the regents and regentesses to take a course. They cooked a few times in the haybox, which of course attracted everyone's attention: great was the excitement afterwards, when the food came out hot and cooked.
Martine Wittop Koning and E.S. Bienfait, Onze volkskeuken. Proeve van leiddraad voor volkscursussen in koken en huishouden (Amsterdam, 1900).
The wooden haybox remained a common cooking method until after the Second World War. After which, textile versions appeared too. When The Netherlands switched to gas, energy became abundant. And so the haybox fell out of favour.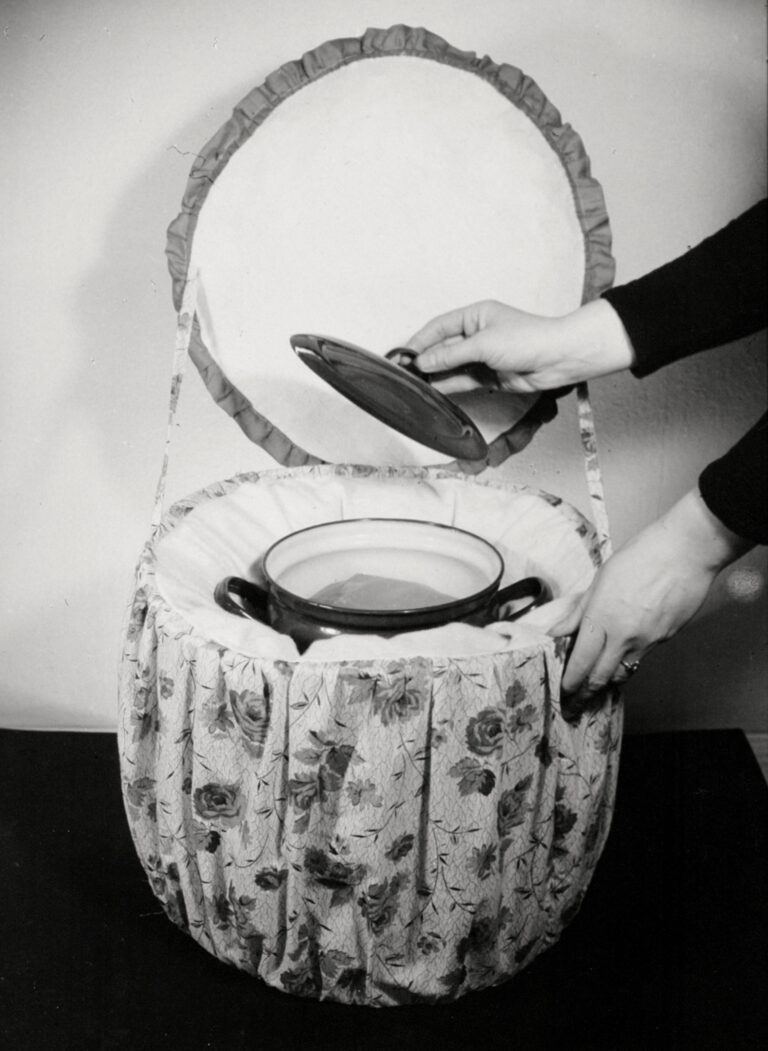 The photo above shows a textile haybox from 1950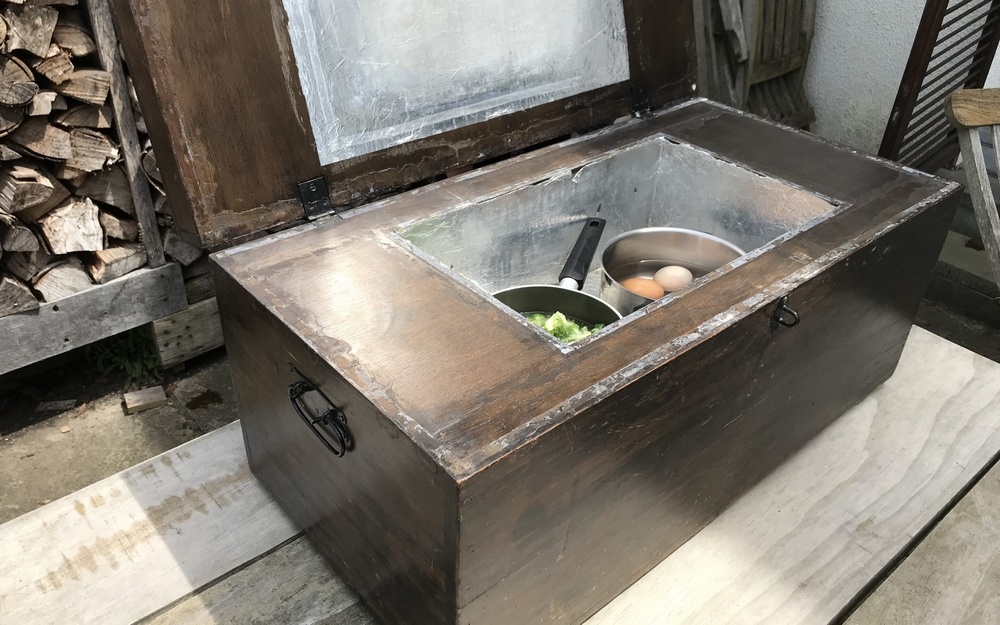 The photo above shows a wooden haybox from 1960
The EcoStoof®, the modern haybox
The EcoStoof® is the old haybox in modern form. You can let food cook thoroughly in an EcoStoof® without the use of gas or electricity. The food is all the more delicious for being cooked at a low heat. It is easy to cook in an EcoStoof®, because once everything's in the EcoStoof®, you don't have worry about it anymore. The EcoStoof® is somewhat easier to use than a haybox and has optimised insulation. It's lightweight and looks lovely on the table.
More information on the haybox
Or read Charlotte Kleyn's article for the Allard Pierson Museum about the haybox with a picture of the EcoStoof®:
https://allardpierson.nl/blog/crisiskoken-de-hooikist/