SMART ECO MATERIALS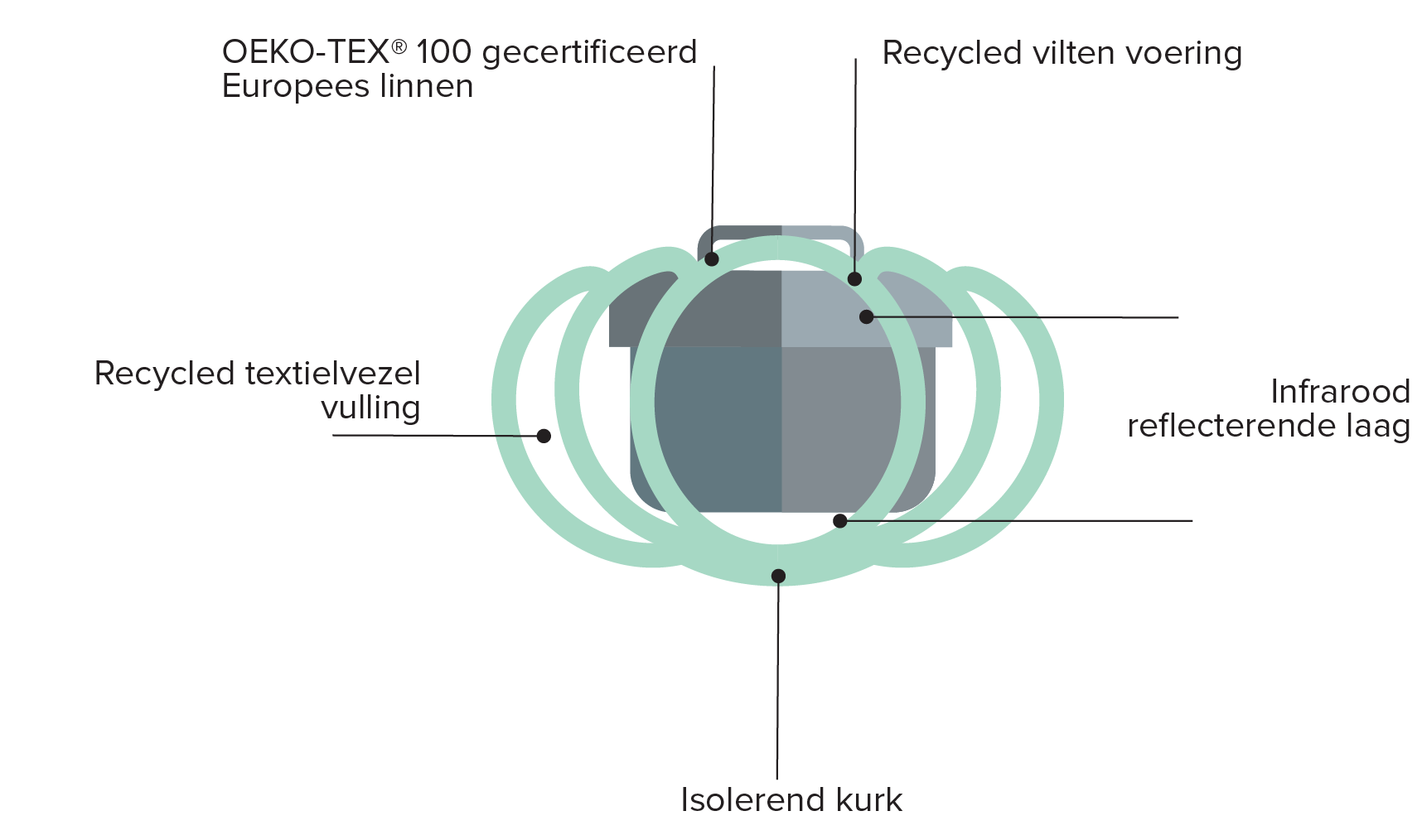 Oeko-tex 100 certified linen is linen that has been made without the use of harmful substances. By using linen, we support flax farming in Europe, a form of cultivation that has almost disappeared. However, linen has a low environmental impact, unlike cotton (source: Milieu Centraal). By using a filling made from recycled textile fibres, we contribute to the circular economy. Felt made from fabric offcuts helps reduce waste. The base is made from cork which is a sustainable, organic material.

30% ENERGY SAVINGS
On average, the EcoStoof® saves 30% of the energy required for cooking. Stews no longer need to simmer on the gas for hours. You only need to cook rice for 3 minutes. The EcoStoof® does the rest.
YOUR PURCHASE WILL PAY FOR ITSELF IN A YEAR
At current energy prices, your EcoStoof® will pay for itself in 1 year by saving you 30% of the gas you'd have otherwise used.

 A SAVING OF 121,000 TONS CO2
We have made a life cycle calculation which shows that together we  could save 405 kg CO2 over 5 years. If 1% of European households used an EcoStoof®, this would bring about a saving of approximately 1.5 million x 81 kg CO2 = 121,500 tons of CO2 per year. The CO2 saved is comparable to the CO2 emissions of driving a car around the world 12,000 times.
HANDMADE IN EUROPE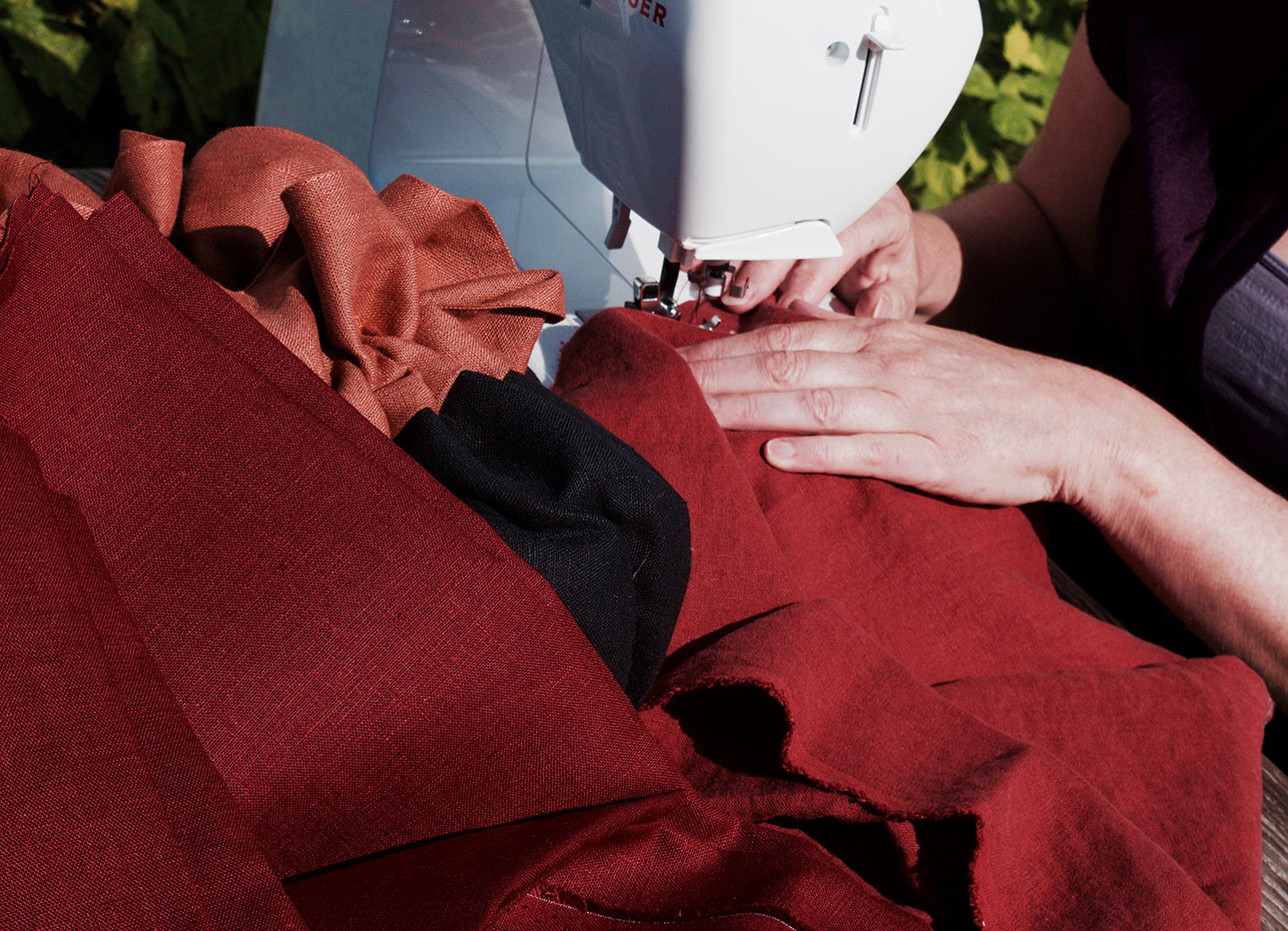 We manufacture sustainably and responsibly. Our products are handmade with love in Europe by Baltic Flax employees in Lithuania. Baltic Flax has been a family business for 30 years and is based in Vilnius.